Your first Statement of Account is produced by the Revenue computer system based on all payroll submitted with a pay date in January 2019. The Statement of Account contains a chronological list of all tax liabilities incurred, any amendments to these liabilities, all payments made in respect of these liabilities and the balance outstanding at the end of the period referred to in the statement. The Statement of Account for January will need to be submitted by 14 February 2019, with all subsequent submissions due on the 14th of the month following the payroll month.
Employers and/or agents will receive an email to the email address registered in ROS to inform you when the Statement of Account is ready and available. The statement will be stored in your ROS inbox as a .pdf document.
The ROS Statement of Account utility allows you to make payments for your returns using the following payment methods:
credit card
debit card
using your bank account
ROS debit instruction (if registered for this)
To access the ROS Statement of Account:
Log into your ROS account.
Go to My Services > Employer Services > Statement of Account.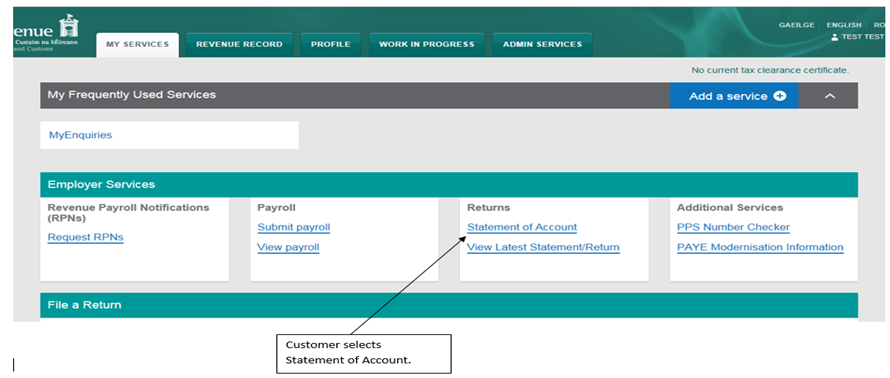 Click on View/Accept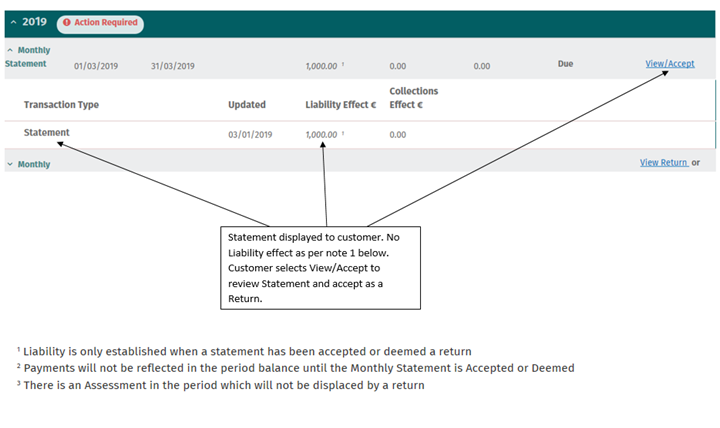 The statement will then be displayed.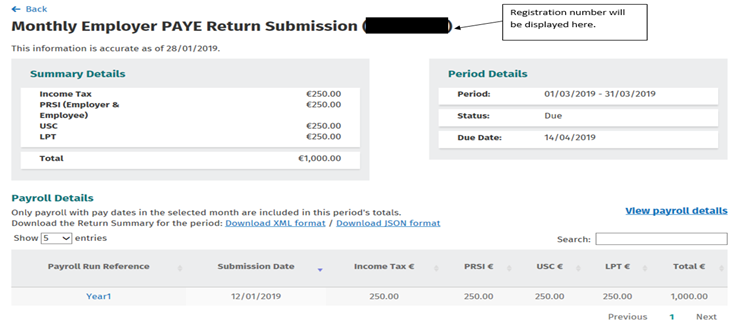 Complete the Declaration and then click on Submit.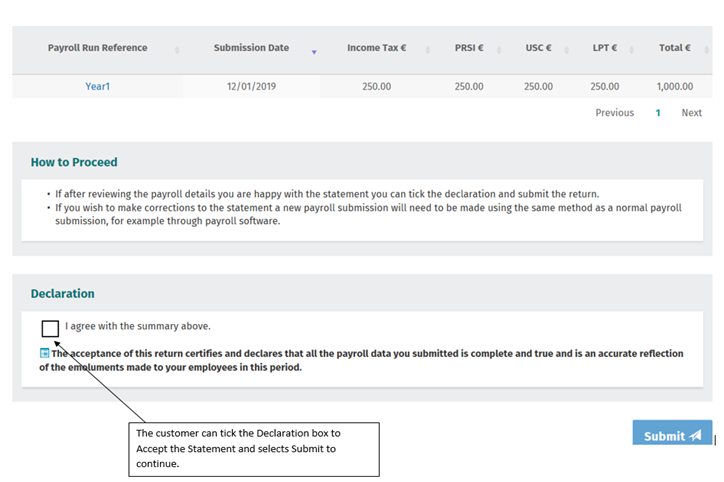 You will then need to sign off the submission using the password for your digital certificate.

You will now be able to make payment.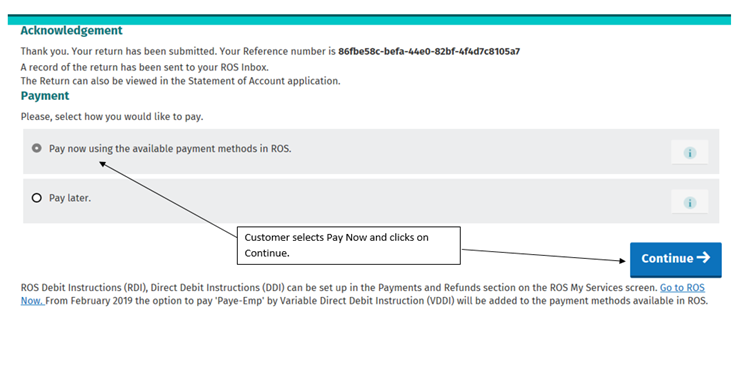 To learn how to make payments via the ROS Statement of Account utility, watch the video created by ROS here.
Team SimplePay