A Sneak Peek at PAYE Modernisation Changes
As you're aware by now, it will be mandatory for businesses across Ireland to start complying with PAYE Modernisation from January 2019. Under these new processes, there will be no change to the way that PAYE is calculated, only the way that this information is reported to Revenue. Being a client of SimplePay means that you do not have to face these changes alone. After extensive research, consultations with experts and developing our plan of action, the SimplePay team continue to work hard to ensure that you will be compliant.
So what kind of changes can you expect on the system? While there may still be some tweaks and changes after our final testing phase, here is a sneak peek of some of the functionality that we have been working on:
As part of employer authentication, each employer will be given a ROS digital certificate and a password by Revenue. A new

ROS Authentication

page will be available on SimplePay where you can upload your certificate and view its validity.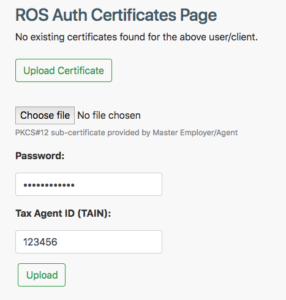 Please note: This will work slightly differently for payroll and accounting firms that manage payroll on behalf of multiple companies, as a single agent certificate can be used for all companies. More information on this will be provided in the future.
To avoid being taxed on an emergency basis, clients previously needed to upload a P2C for an employee. With PAYE Modernisation, a P2C is replaced by an RPN. This is generated by Revenue and can be retrieved with the click of a button from the usual tax information screen on SimplePay.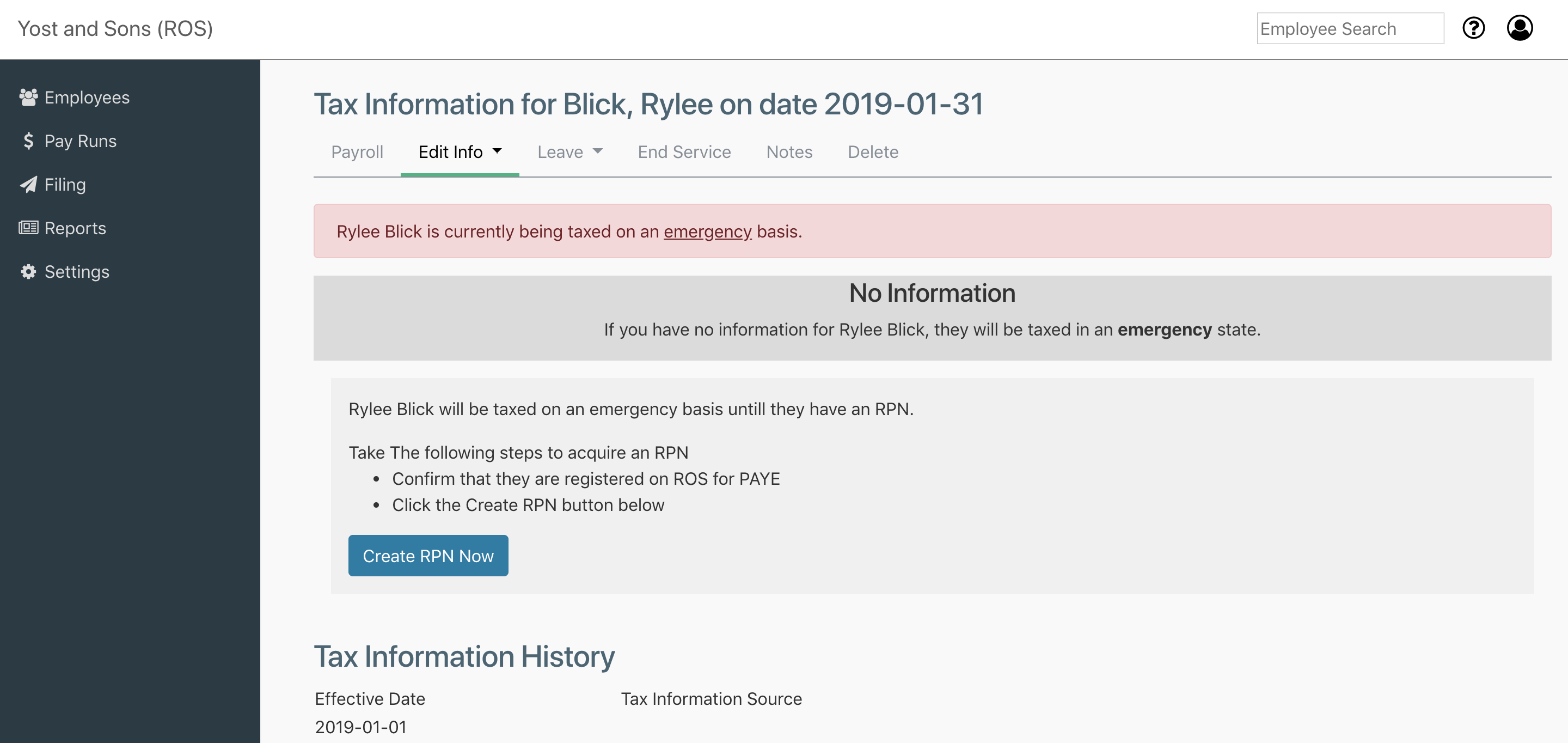 The SimplePay system will regularly update the RPN information for employees automatically. If the tax information for an employee has been updated before the regular automated RPN update has occurred, you can request the system to fetch RPN information from Revenue from the same tax information screen.
The P30 will be replaced with regular online submissions for each pay period. This will still be done from the
Filing
section in SimplePay.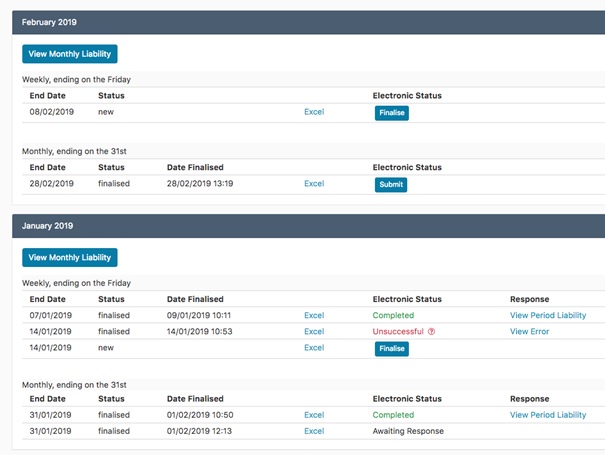 As you can see from this sneak peek, the new PAYE modernisation functions are being built with the same user-friendliness that you have come to expect from SimplePay. However, we understand that change can be overwhelming. To support you through these changes, we will be releasing a guide on how to use the new functions on the system before the changes go live. Our help site will also be updated for you to refer to should you need it.
We look forward to supporting you along this journey into a new era of modern, convenient and even simpler cloud-based payroll.